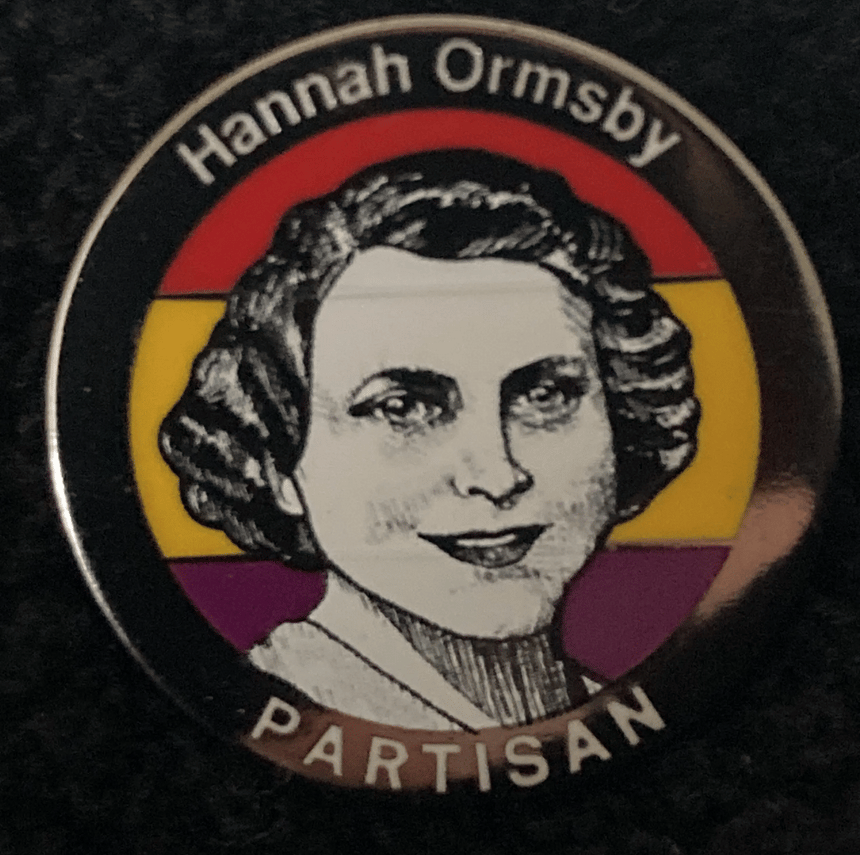 Partisans - Hanna Ormsby Badge
€

6.99
---
This unique custom made badge celebrates the life of Hannah Ormsby, a Sligo native and the only Irish woman to die in the Spanish Civil War. Her life is featured in the series Partisans – Irish Experiences in the Spanish Civil War
Born in Sligo in 1901, Hannah emigrated to Scotland in the early 20th Century. She trained in the Maudsley hospital in Glasgow where she qualified as a nurse. After the outbreak of the Spanish Civil War, she volunteered as a medic in 1937. Travelling to Spain she tended to the injured antifascists often working in horrendous conditions behind the lines.
In the summer of 1938 Hannah became the first and only Irish woman to die in the Spanish Civil War when she was killed in a tragic accident in Barcelona.
This unique enamel badge measuring 15mm in diameter, commemorates her involvement in the Spanish Civil War. Her image is depicted against the Spanish republican tricolour of red, yellow and mulberry.
---